Take a Dip in the Most Amazing Infinity Pool in Oman
There is nothing quite like sitting in an infinity pool, with a cool drink in hand, and a spectacular view spread out before you, and the sun pouring down on everything in sight. We adore the beach, but sometimes it's a nice change to lie back in an infinity pool and just feel like you're floating in the middle of nowhere. It's got all the perks of relaxation and being out in the sunshine, but none of the drags of having sand all over you once you get out and that salty ocean feeling that isn't for everyone.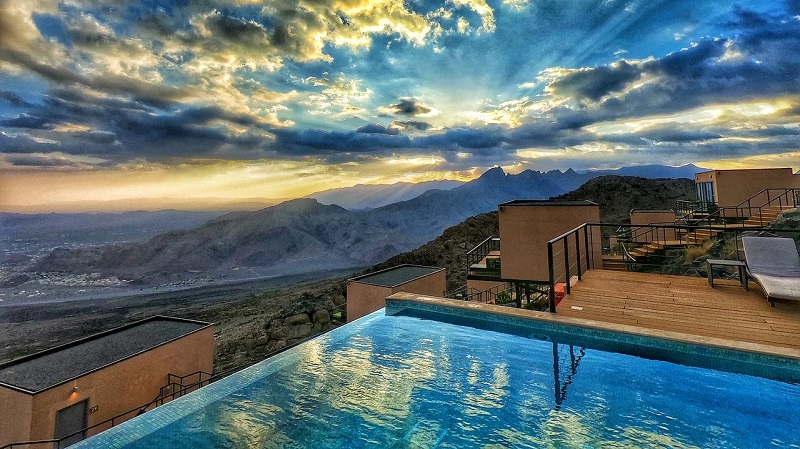 Besides nothing says luxury quite like an infinity pool. There's something really posh and totally Instagram worthy about water shimmering into the horizon. And what is the only thing that's dreamier than an infinity pool set-up? The absolutely spectacular views you get to soak in while in their welcoming waters. Because after all it's the view that makes it, right?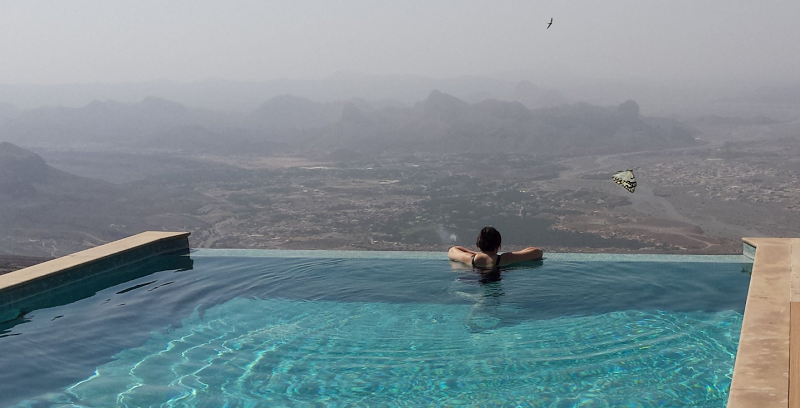 Imagine taking a dip with the vast valley spreading across the horizon or enjoying a jaw-dropping sunset while floating mindlessly around your personal pool paradise.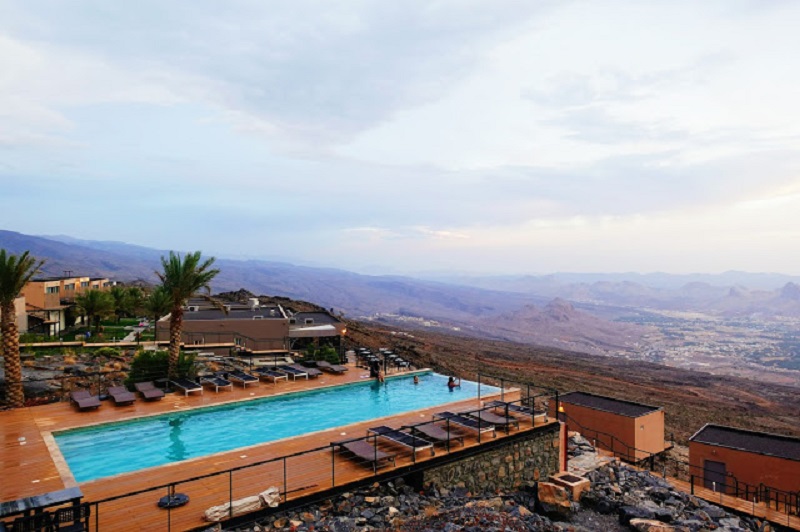 The gorgeous Infinity Pool at the The View Oman combines the luxury of an infinity pool with the spectacular views that the resort is famous for to offer an experience that will have you coming back again and again craving for more.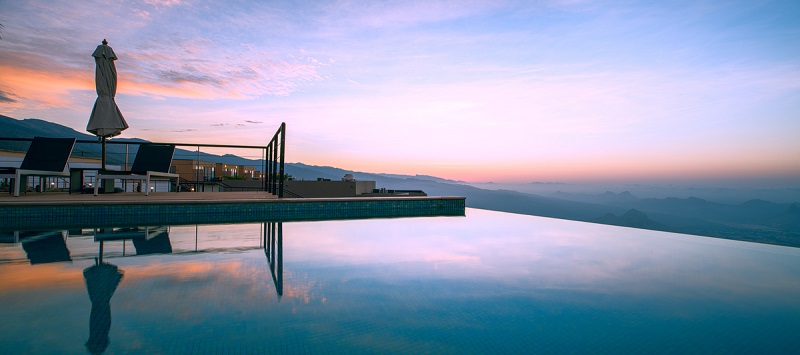 The pool setup far from the noisy city and away from the crowds offers peace, quite spectacular views and an atmosphere that will make you feel relaxed instantly. Have a dip, make it part of your exercise routine with some brisk laps or enjoy some time lazily sun-bathing with some snacks served fresh from the kitchen; We promise you won't regret it.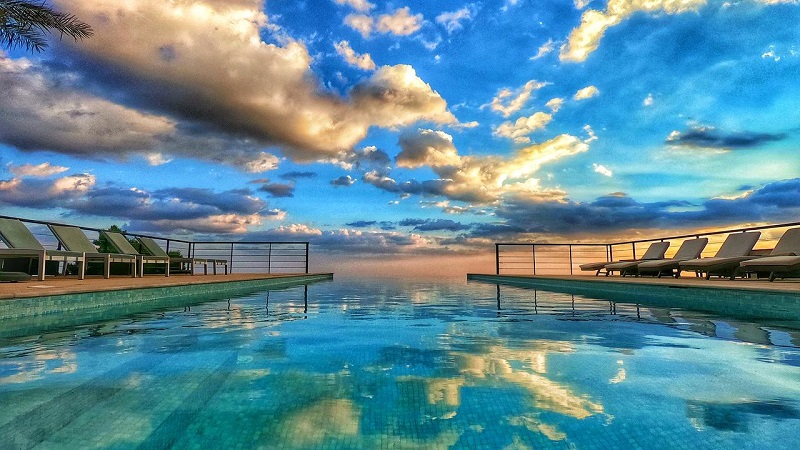 While lying in the infinity pool at The View Oman you are able to look over the edge and view our beautiful pool seeming to reach out to touch the warm skies over the Al Hamra valley, making one realise that's its no coincidence that The View is ranked among the top resorts with infinity pool in Oman.