Special Offer for the Best Family Holiday in Oman
Enjoy the perfect family holiday at The View Oman with this special offer. Whether you are looking for a place to relax and indulge with your family and friends or set off on an exploratory expedition into nature or discover amazing historic destinations, this is the perfect base to organise a family getaway within Oman. Embark on a joyful family vacation, strengthen your ties with your near and dear ones this season and we've got an offer for you that will make it even better - Now you can avail our special Family Adventure package for a family stay at The View Oman starting at 55 OMR only.
Inclusions and Terms of the Offer: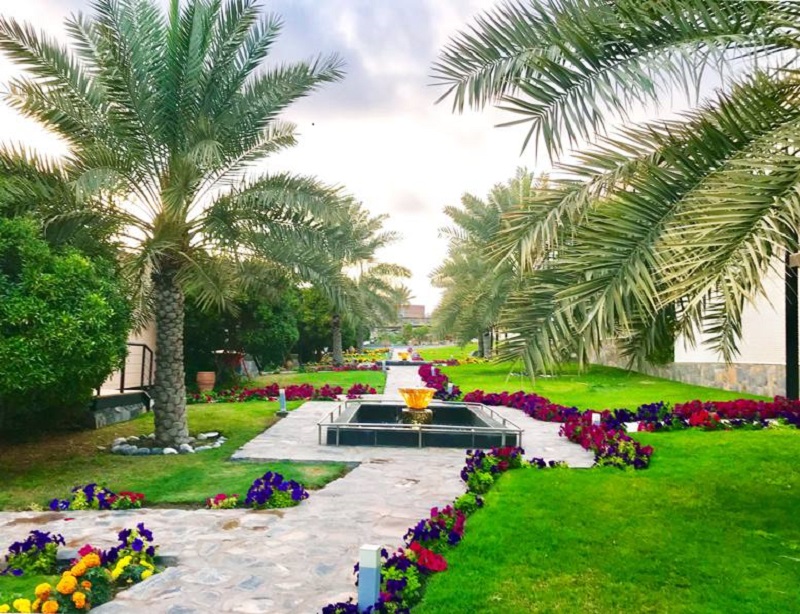 This daily rate of 55 OMR includes a host of facilities and add-ons to make for a perfect family holiday at The View Oman.
These include charges for one-day accommodation in a Superior Room at the resort for two adults and one child(up to 12 years) who can share the room with their parents with the option to get an extra bed put in. There are no charges for an infant or child below 6 years who would share a bed with their parents.
The offer also includes a complimentary non-alcoholic welcome drink for all guests booking the deal along with the option to enjoy a buffet breakfast at the in-house restaurant.
There are plenty of activities possible at The View Oman including outdoor and indoor options for the perfect family outing in Oman and guests get complimentary access to the Swimming pool and the indoor games room.
Since we know that connectivity is an essential feature to be able to enjoy your holiday in peace we are offering free Wifi on your stay if you book the Family Adventure package.
And to make this deal even better you can avail the option to opt for late checkout until 13:00 to make for a relaxed last day where you don't have to run around packing up early morning on your holiday.
Kindly note that this offer is valid only on prebooking when you mention it while making the reservation. It is bookable for stays between 1st May 2019 and 15th September 2019 only and not available for bookings during the Eid holidays and other such special events. One can cancel the booking free of charge up to seven days before the arrival date. The rate provided does not include taxes which will be charged separately. one should also note that this offer is valid for nationals and residents of Oman and GCC only.
About The View Oman: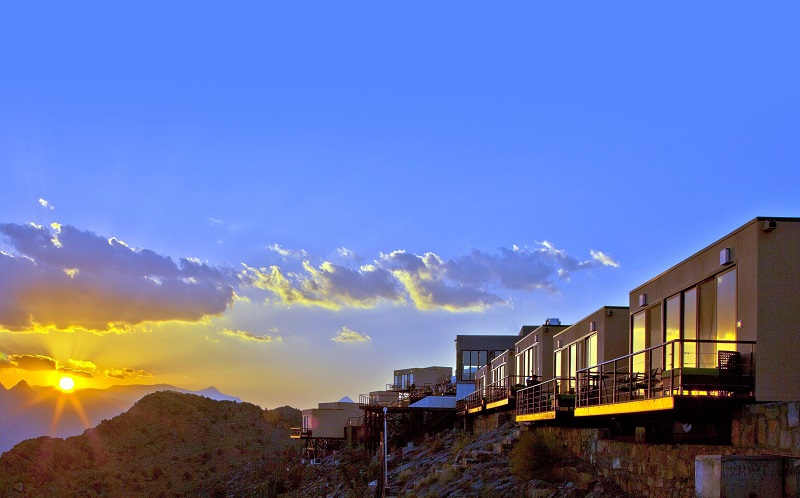 Set in a beautiful valley, far from the busy city, The View is a luxury eco-resort that combines spectacular views of nature & excellent amenities with unparalleled hospitality to offer amazing stays.
With comfortable sit out areas, provisions for bonfires and outdoor dining, the resort is the perfect destinations for a relaxing vacation to unwind near nature.
This scenic Hill resort has an infinity pool with great views and offers luxurious pod style accommodations that are furnished with all the necessary amenities to make your stay comfortable.
It's ideally placed for exploring the surrounding areas like the Jabal Shams Mountains, Al Hoota Caves, Nizba Fort, Al Hamra Village. The resort is also the perfect starting point for those wishing to go for adventurous trekking, biking or hiking expeditions.
We are just 2 and a half hours drive from Muscat, 45 minutes from Nizwa and 15 minutes from Al Hamra, making The View an ideal weekend destination.
Using the inquiry form on the page to book this special offer today for an amazing stay at the best family resort in Oman.